Criminal Law
Monthly Payment Plan Options Available
With over 100 years of combined experience, we will get you the best possible outcome.
Dedicated to Providing Personalized Solutions Tailored to Fit Your Goals
Criminal Law Attorneys in Ventura County
Helping our Clients Create a Strong Defense Strategy
At Morgan Law Firm, we understand that if you have been charged with a crime, your freedom is at stake. Our experienced criminal defense attorneys retain a singular depth of knowledge and expertise regarding criminal statutes, case law, criminal procedure, sentencing issues, and updates and changes in the law.
Our single-practice focus grants us a unique familiarity with the personalities and tendencies of the local judges and prosecutors, allowing us to effectively represent clients when arguing in the courtroom or negotiating plea bargains. Our criminal defense attorneys also bring to the table experience working in law enforcement, the U.S. Attorney's Office, the Los Angeles District Attorney's Office, and the Ventura County Public Defender's Office.

Homicide is the killing of one human being by another, and in California, there are numerous types of unlawful, as well as excusable and justifiable homicides.
In California, many drivers are arrested for driving under the influence of alcohol and other drugs, otherwise known as a DUI offense. Penalties for DUI convictions include license suspension, jail time, and significant fines. In addition to criminal proceedings, a DUI defendant may also request an administrative hearing before the California Department of Motor Vehicles (DMV) to contest the automatic suspension of his or her driver's license. For more information about DUIs and DMV administrative hearings, please see our DUI page.
There are numerous other types of traffic crimes in California, ranging from driving with a suspended license or reckless driving to hit-and-run crimes. These and other charges can result in significant fines and even jail time. Our criminal defense attorneys handled a wide range of DUI and other traffic crime charges, and firm principal Daniel C. Morgan's prior experience as a police officer and Certified Traffic Accident Investigator gives him a unique understanding of how best to defend against these types of criminal charges.
Domestic Violence & Crimes Against Children
Domestic violence is abuse committed against people with whom you have an intimate or familial relationship, such as a spouse, a cohabitant, a fiancé, a person whom you are dating, a child, or the parent of your child. Abuse can include recklessly causing bodily injury, placing another person in fear of immediate serious bodily injury, or sexual assault. California law provides for a specific domestic violence restraining order, violations of which can lead to serious criminal penalties. For more information about domestic violence and related restraining orders, please see our domestic violence page.
The Penal Code also defines a number of specific crimes against children, including through the enactment of the Child Abuse and Neglect Reporting Act. These crimes include child abuse, child neglect, child endangerment, sexual abuse, sexual assault, molestation, and sexual exploitation (including child pornography). Arrests or convictions for domestic violence and crimes against children can have a significant impact on family law matters, such as child custody and visitation rights. For more information about family law matters, please see our family law overview page.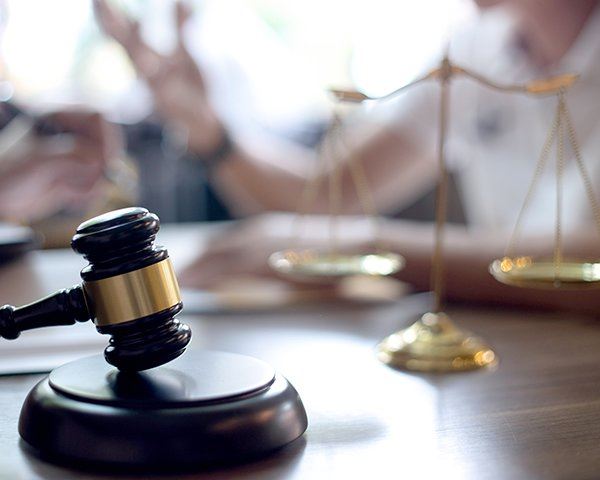 Dedicated to Protecting Our Clients' Best Interests
Our criminal defense attorneys are effective attorneys that can strongly represent you in a court of law. While some areas are more common than others, we can represent clients dealing with a variety of issues.